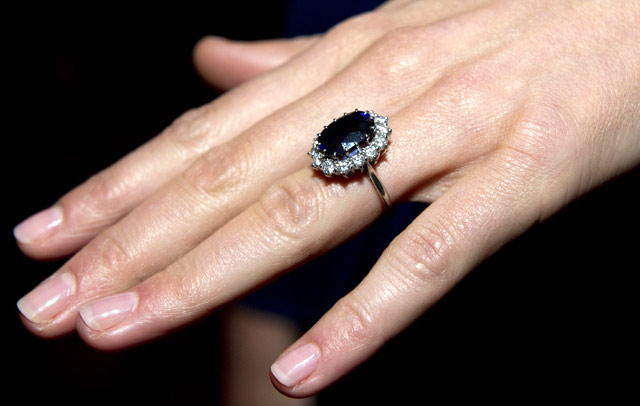 that's a ring
not mine and not even an ordinary sapphire ring
it's Princess Diana's ring which she got from Prince Charles when he asked her to be his wife
and now it's on Ms. Catherine Middleton's finger
yes people,
Prince William Arthur Philip Louis is engaged
he's getting married
he's getting married oh nooooooo
Their marriage will take place in the spring or summer next year in London and The Duchess of Cornwall said their engagement news was absolutely wonderful, Prince Harry said it was wonderful too and it's gonna be nice to have a sister. David Cameron, UK Prime Minister, said very much alike.
oh well okay I'm done telling you this
just click
here
to see the official news, I just can't take it. I can't say a word. No I just can't.
This becomes headlines everywhere including in my mind.
Now I'm officially a broken hearted :'(
WHO'S WITH ME?